Towards economic support and self reliance
A PLACE WHERE EVERY SEED MUST BE PROTECTED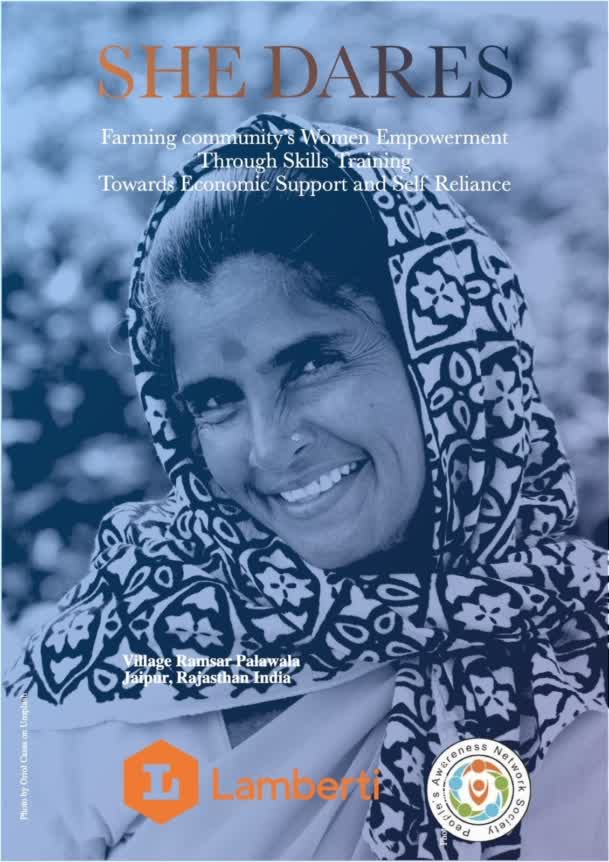 Rajasthan is a rural area of ​​India where the colors of nature illuminate a population devoted to farming.
Here we have been taking care of " guar", a precious seed that allows our systemic solutions to transfer sustainable value to our customers.
Today we want to take care of the people who contribute, with dedication, to the well-being of the guar plantations. In this rural context, inequalities and educational shortage are a strong and serious problem, especially for women.They are mainly responsible for domestic childcare work: without a basic education, they thus become subject to discrimination and harassment.
Taking care of every seed means giving these young women the opportunity to design a different future through a learning path aimed at enhancing their attitudes and ambitions.
Our project accompanies these women for 12 months giving them a basic education and tailor-made vocational trainings to enhance their skills and competences to became entrepreneur and free themselves from a condition of inferiority.
We will do this through a collaboration with PANS - People's Awareness Network Society NGO - but, above all, through a virtuous cycle: these women will learn from other women who had lived this experience before and then, they will become tutors of the next generation.
Social sustainability means restoring freedom and strength to people, making them promoters of change.
Follow our stories
She Dares, a project for a community